Venue & Hospitality
Our Venue & Logistics team is in communication with 2 best properties (Hotels) in Toronto, USA and we will update the final venue information soon.
For your better understanding and kind information, we recommend you to check our previous Toronto conferences venue and conferences information listed below.
We strongly recommend you to view the feedback given by our previous attendees @ http://conferenceseries.com/usa-meetings/reviews

Our Previous Conferences held in Toronto
Hotel
Contact Details
Year
"SANDMAN SIGNATURE MISSISSAUGA HOTEL 5400 Dixie Road | Mississauga ON | L4W 4T4"
"Iram Saeed | Guest Services Manager Phone 905 238 0159 - [email protected]"
2017
"Park Inn By Radisson Toronto Airport West
175 Derry Road East
Mississauga, Ontario
L5T 2Z7, Canada"
"Welty Samuel Front Office Manager T: +1 (905) 364 9999"
2017
Park Inn By Radisson Toronto Airport West, 175 Derry Road East, Mississauga, Ontario, L5T 2Z7, Canada
Welty Samuel, Front Office Manager, T: +1 (905) 364 9999
2018
We successfully organized 3000+ Conferences across America, Europe, Asia and Middle East continents, find more information @ https://www.conferenceseries.com/previous.php
---
Park Inn by Radisson Toronto Airport West
175 Derry Road East, Mississauga,Ontario, L5T 2Z7, Canada
Conference Dates: April 08-09, 2019
Hotel Services & Amenities
Audio/Visual Equipment Rental.
Business Center.
Business Phone Service.
Complimentary Printing Service.
Express Mail.
Fax.
Meeting Rooms.
Office Rental.
Photo Copying Service.
Secretarial Service.
Telex.
Typewriter.
Video Conference.
Video Messaging.
Video Phone.
ATM.
Baggage Storage.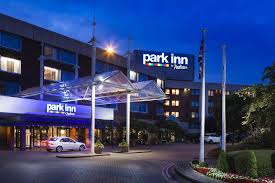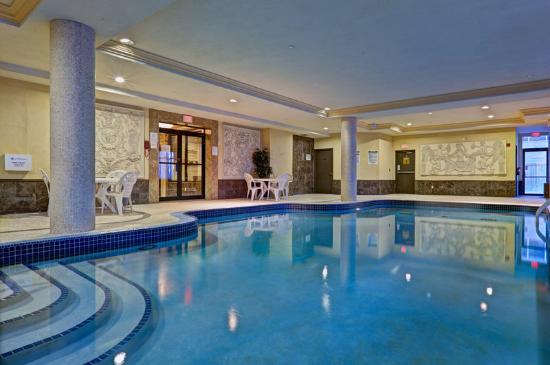 About City
Toronto is Canada's largest city and a world leader in business, finance, technology, entertainment and culture. Toronto is the seat of government for the Ontario Province of Canada and is situated on the shores of Lake Ontario on southern Ontario. Due to its large population of immigrants from all over the globe, Toronto has become one of the most multicultural cities in the world. Based on market capitalization, Toronto Stock Exchange is the third largest city in North America and 7th largest city in the world. The population in Toronto were traditionally Protestant and largely of British origin. The city features an extensive system of underground tunnels and concourses lined with shops, restaurants, and theatres. In Toronto, Symphony Orchestra and other musical groups have an international reputation. In Toronto , The Art Gallery of Ontario and the Royal Ontario Museum have excellent collections, and there are many numerous privately owned galleries.
The city attractions include CN Tower, Royal Ontario Museum, Toronto islands, Toronto Eaten centre and many more. Toronto is considered as the 5th largest city in North America after Mexico City, New York, Los Angeles and Chicago and it is the home to more than 8,000 restaurants. Caribana Parade in Toronto is the longest Parade in North America where it hosts over 10,000 costumed performers over a 3.6-kilometers stretch which starts from 10.00Am and ends at 8.00 PM. After Hong Kong, the city is the second most business friendly city in the world. In Toronto, over 40% of people are not native Canadians and they are certainly one of the most welcoming in the world. Toronto is listed as the most livable city after Brisbane, Sydney and Vienna by the analysts.